Take Your Meditation Offering To The Next Level
Everything you need to start offering the Zendo Meditation Experience to your customers and clients.
Scroll to Learn About Our Three Wellness Offerings

Zendo is 2.5X more effective than traditional meditation. Give your customers an enhanced experience.
Retail licenses and training to offer and teach with Zendo. Discounts for retailers and customers available
We will help you stand out from other meditation and yoga providers. Our founders are dedicated to your success.

Pay over time with Affirm, our official payment partner that makes Zendo affordable to all budgets. Starting at $46/month.
A simple package for meditation teachers and life coaches who want to offer Zendo as a tool to help their clients and customers level-up their practice. All you need to start your 1:1 Zendo-enhanced offerings for $499.
Designed for small meditation groups, offices, or organizations that want to provide Zendo in a more private setting. The small group package price is $1299 and ideal for groups of 3-5 people.
Ideal package for studios, retreat centers, and larger organizations. This package starts with five systems but can be customized for any size class. Studio packages cost $1999 and are ideal for yoga and meditation studios between 5-20 people.
All Wellness Packages Can Be Customized To Fit Your Needs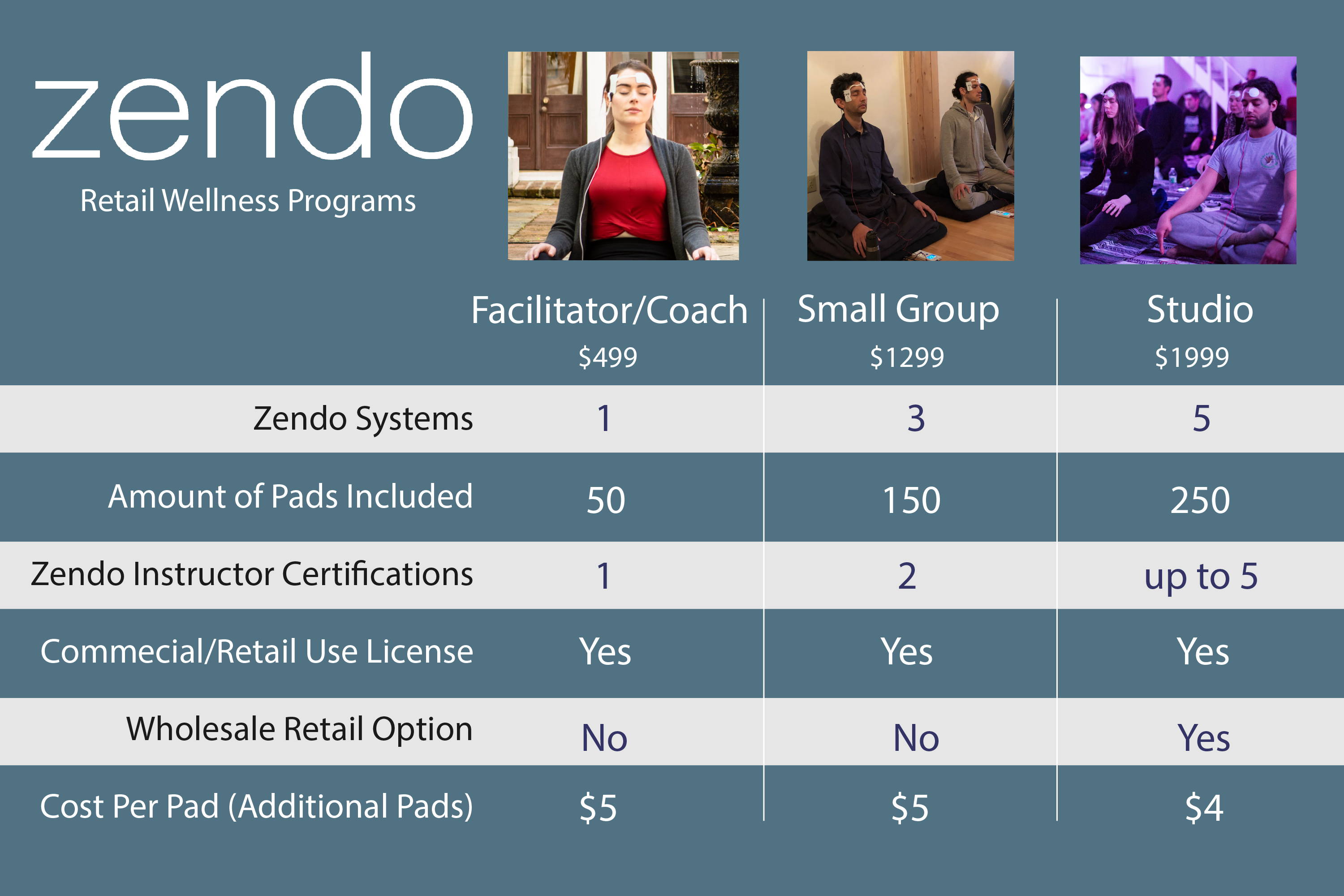 Fill out an inquiry below, or E-Mail us directly (Info@ZendoMeditation.com) and our Zendo Professional Team will be happy to discuss what package fits best for you.